+1900m, -2000m, 47km
Sarnens-Melchsee-Baumgarten-Gentalhutten-Innertkirchen.
In some ways this could be another typical Swiss ride.  Great views, quite a few pieces of excellent trail, lots of climbing.  And too many bits of too difficult trail – too narrow, too many rocks – and no pictures of these bits.  Despite a bike map saying it is 'medium' difficulty singletrack.  Excellent to do once, probably won't do this again as a bike ride unless the trail is worked on.  So watch out what you believe, and don't worry there are still lots of excellent rides elsewhere.
Video: Right-click here to download a 1 minute, 9 MB video (.WMV format):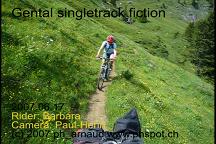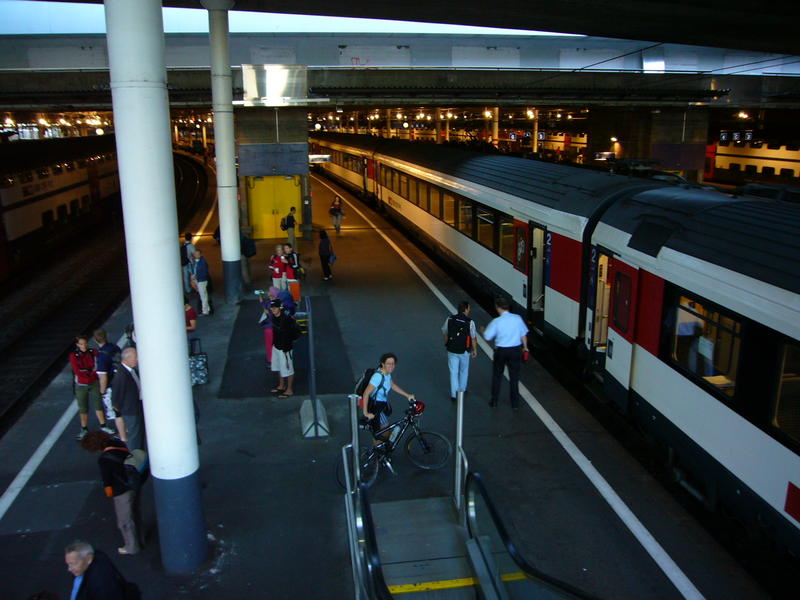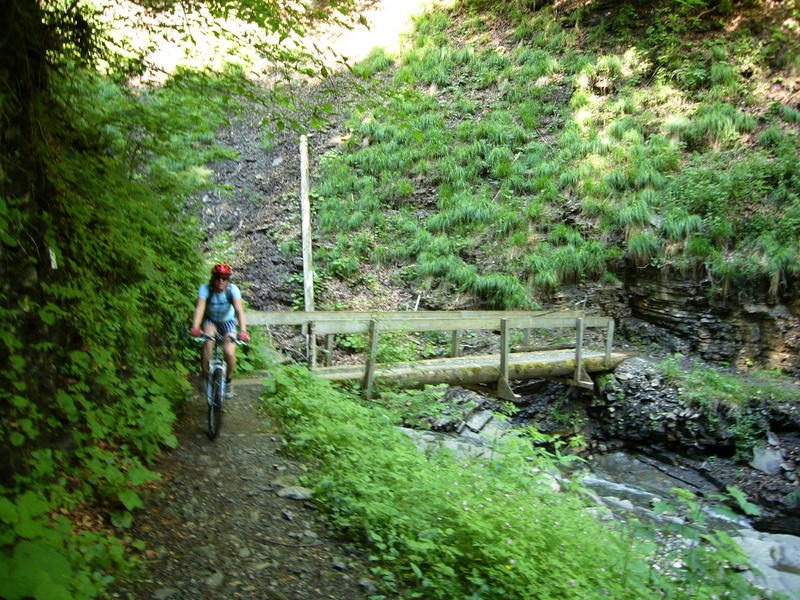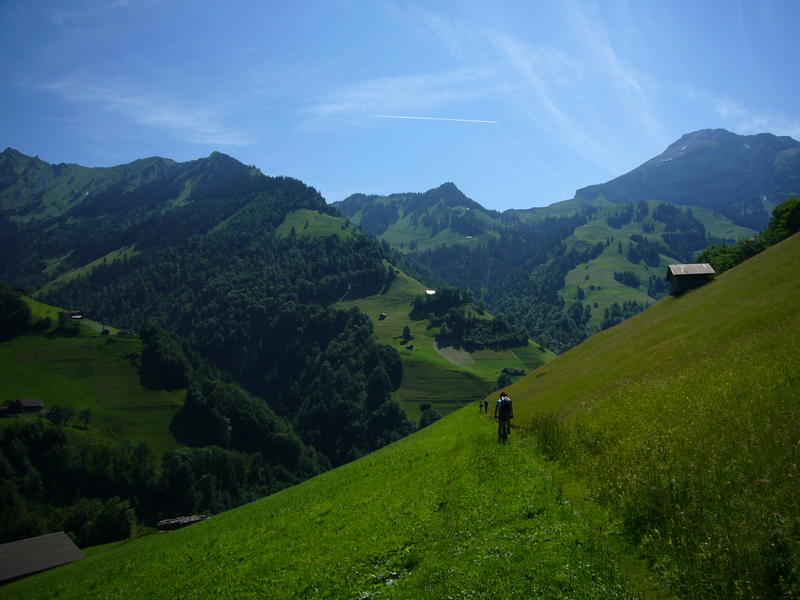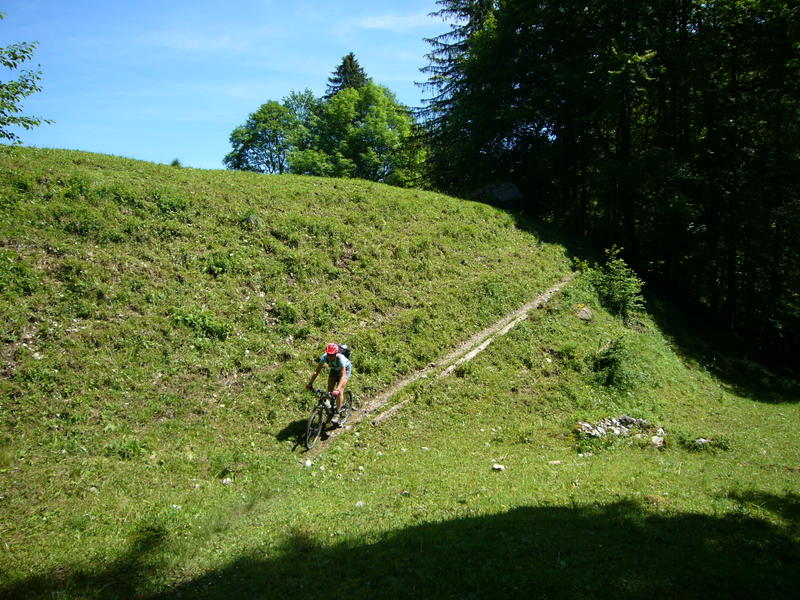 Obligatory dessert photo: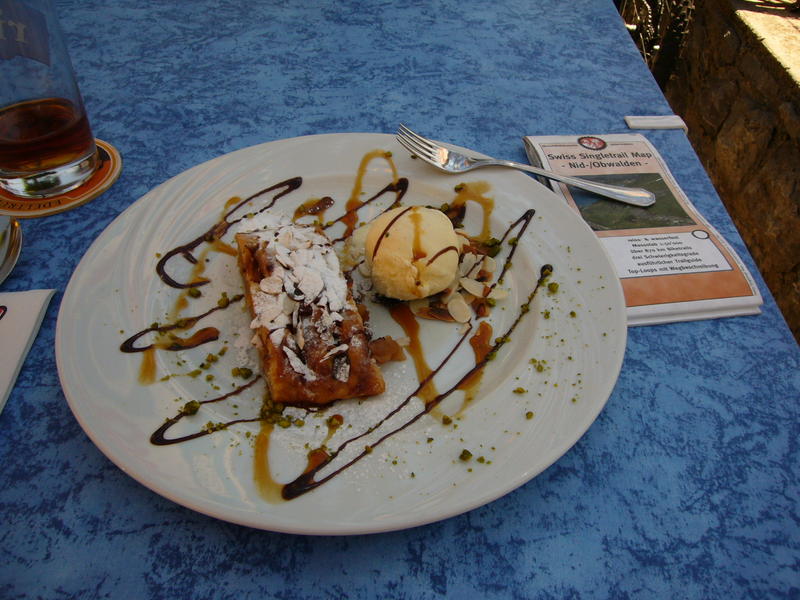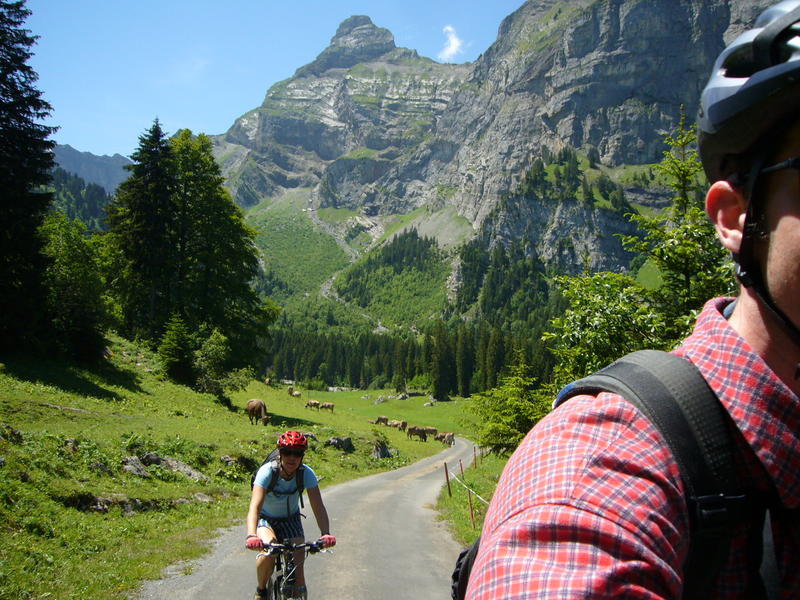 Obligatory mountain and cow photo: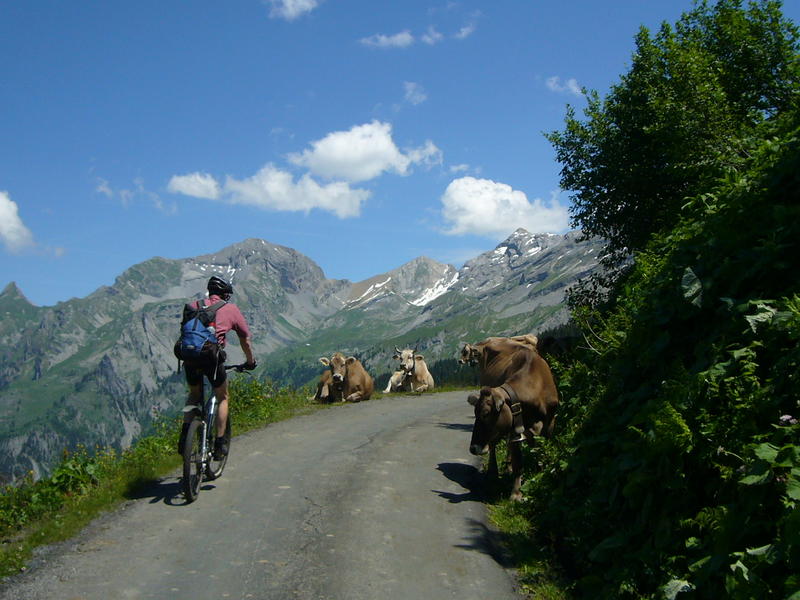 It is a good idea to respect the time no-biking sign on a sunny Sunday afternoon it a very touristy area.  Fortunately it was only a short bit around the lake like this.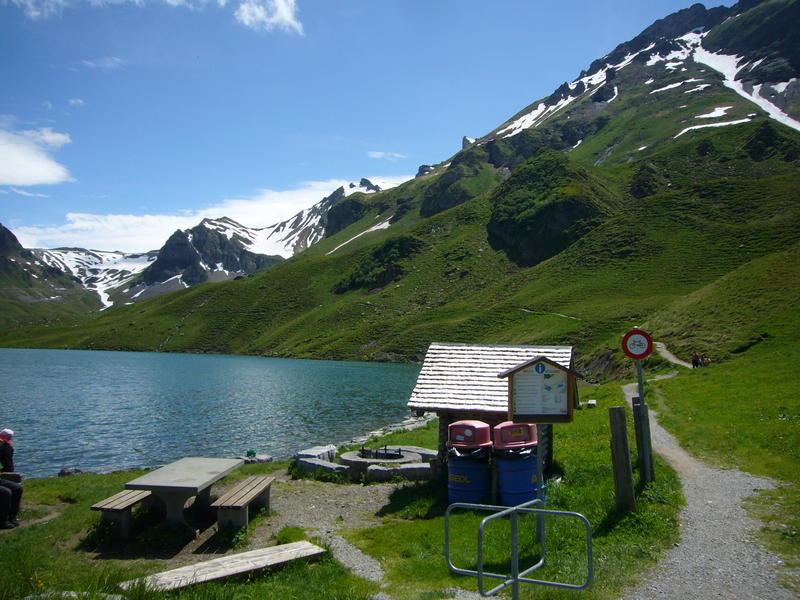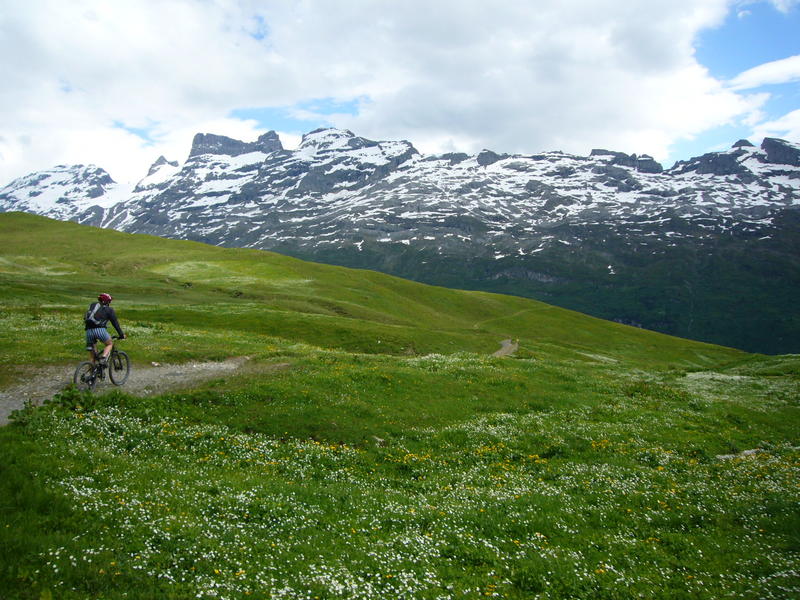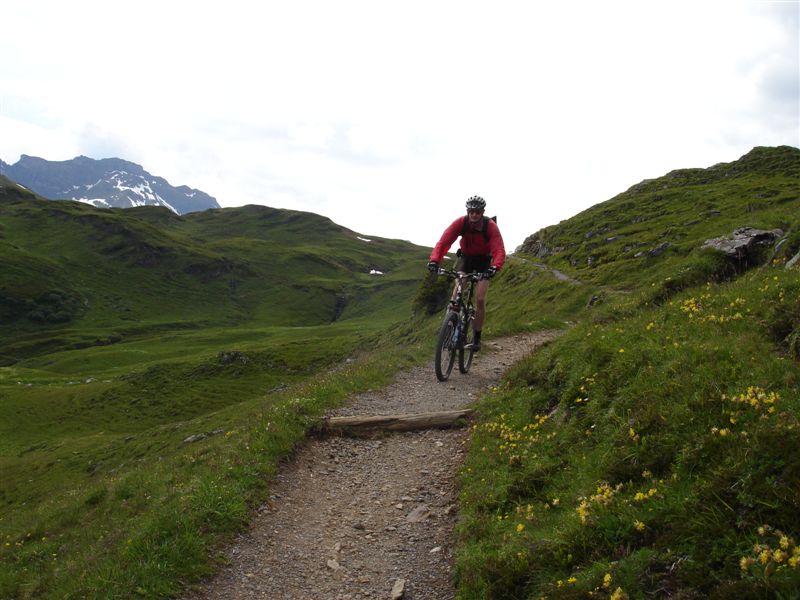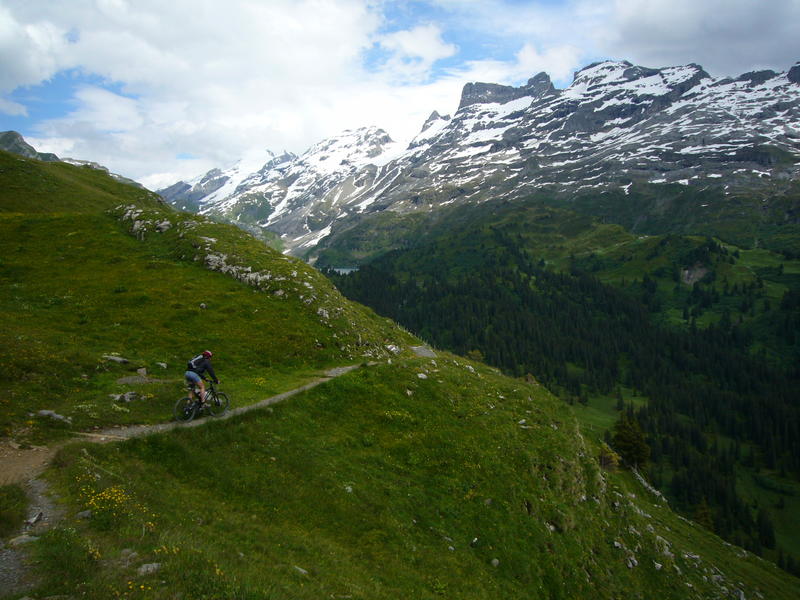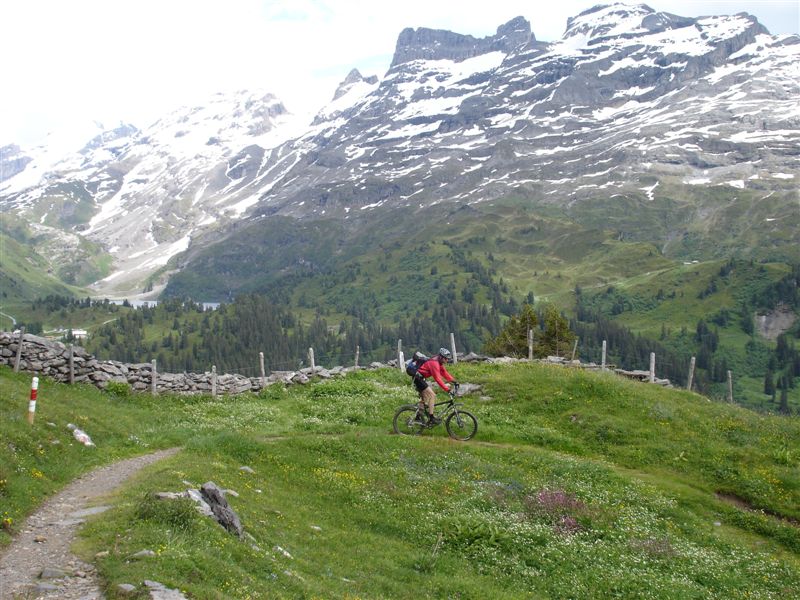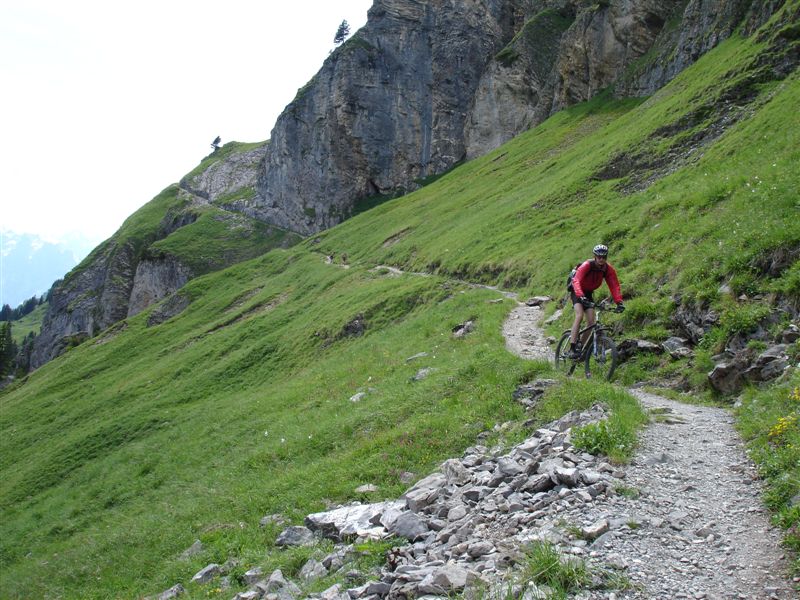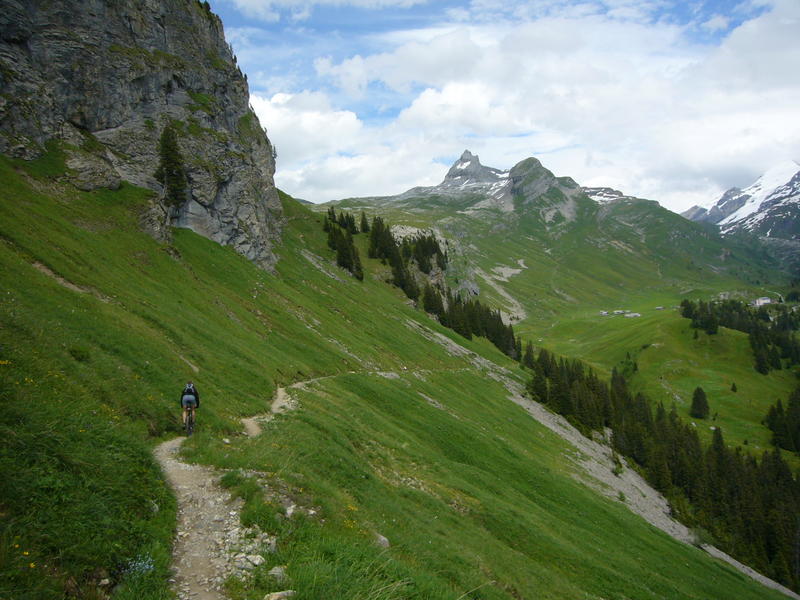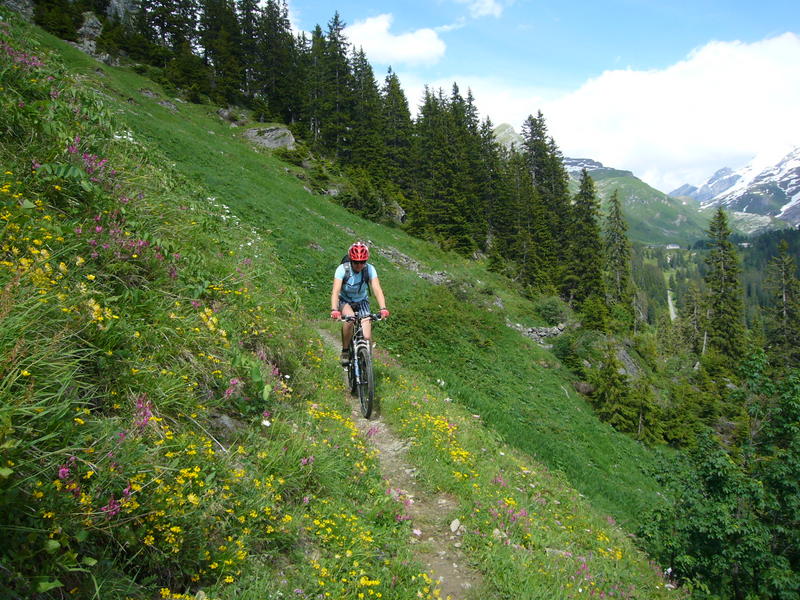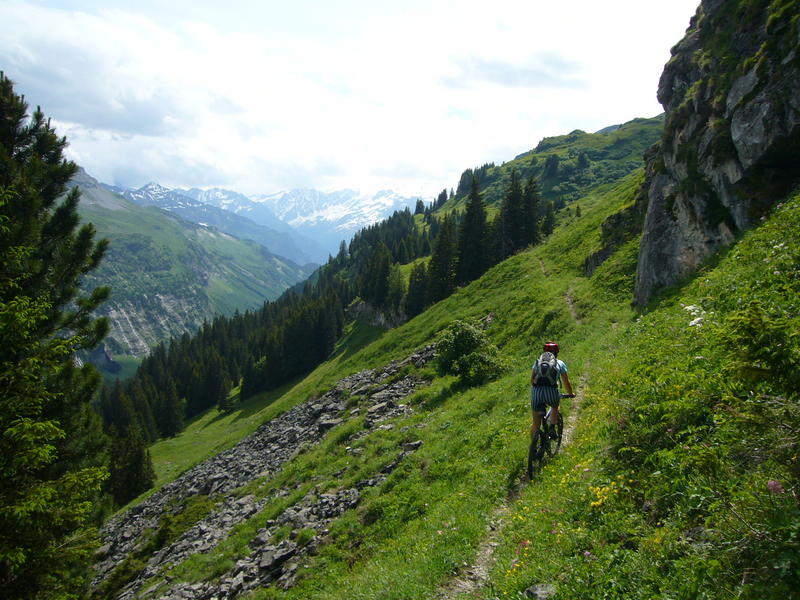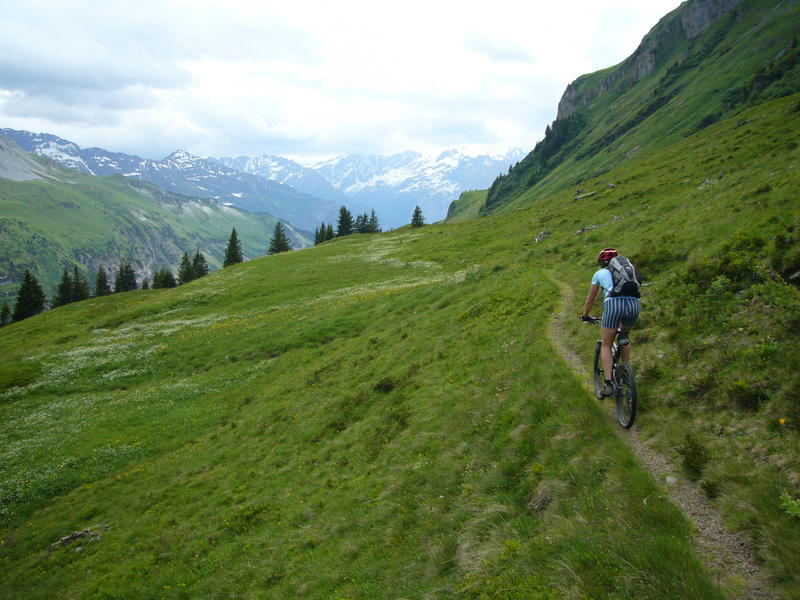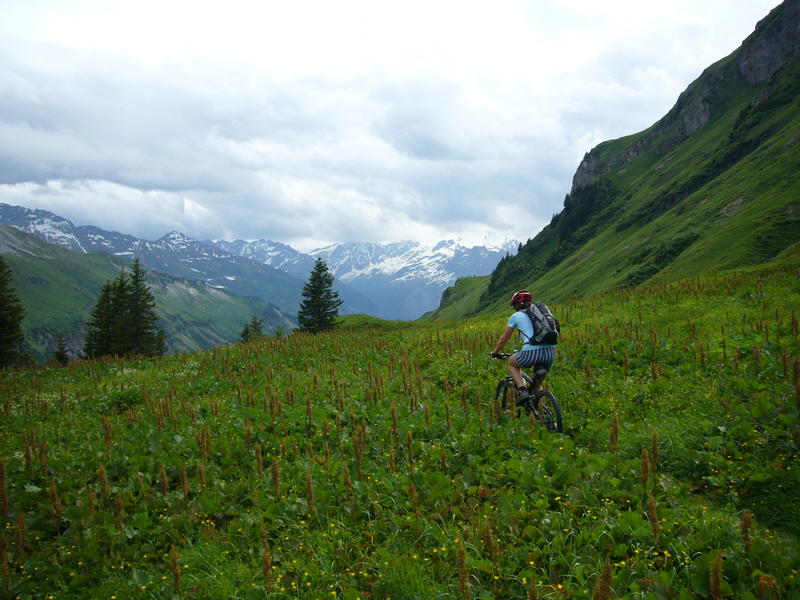 Buy some cheese direct at the source: