+1900m, -1900m, 45km
I found what I expected – great flowers, big panorama, a few short excellent trails, a few trails that are not completely bikeable, and lots of road – not for everyone.  It is possible to take buses to subtract huge amounts of paved roads and climbing, but the riding would be much shorter.  I was pleasantly surprised to find one high trail particularly excellent, and no 'no biking' signs blocking any of the trails I planned to take – although a few of these signs exist in the area.  The area has a big potential for development, as do many other areas in Switzerland – but additional gorgeous, swooping, gentle slope singletrack trails (and protected from the ravages of cows) need to be built – to bypass a large network of boring paved and dirt roads signposted for hiking and biking.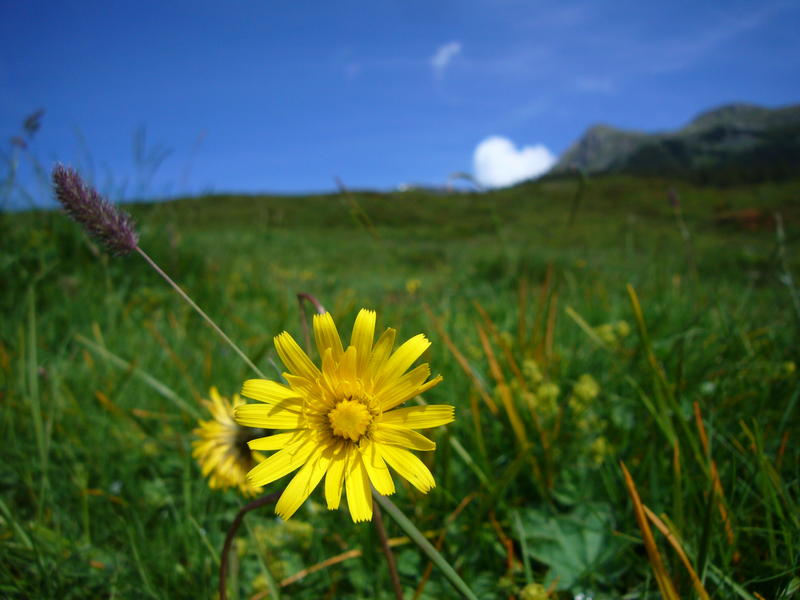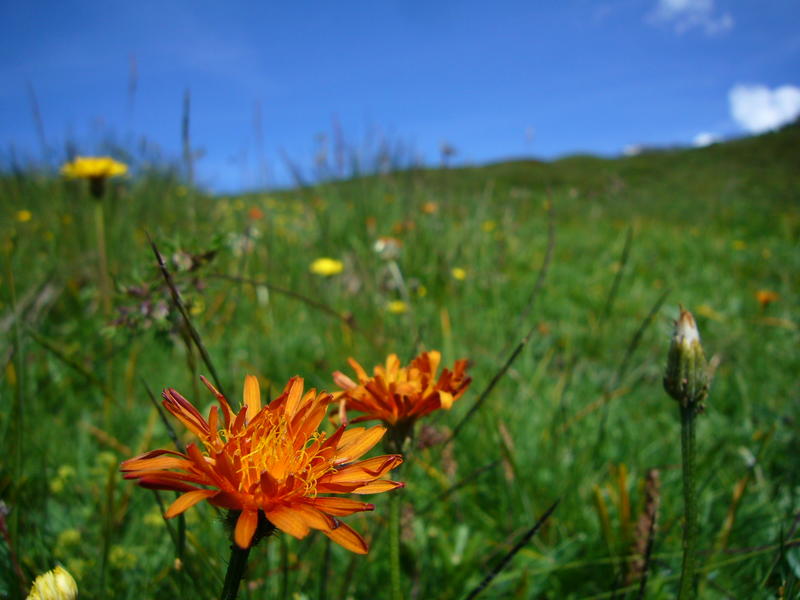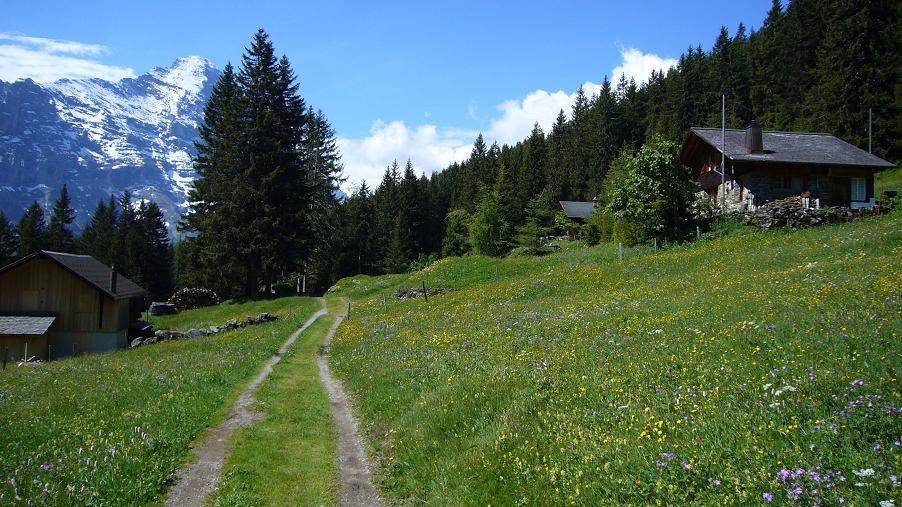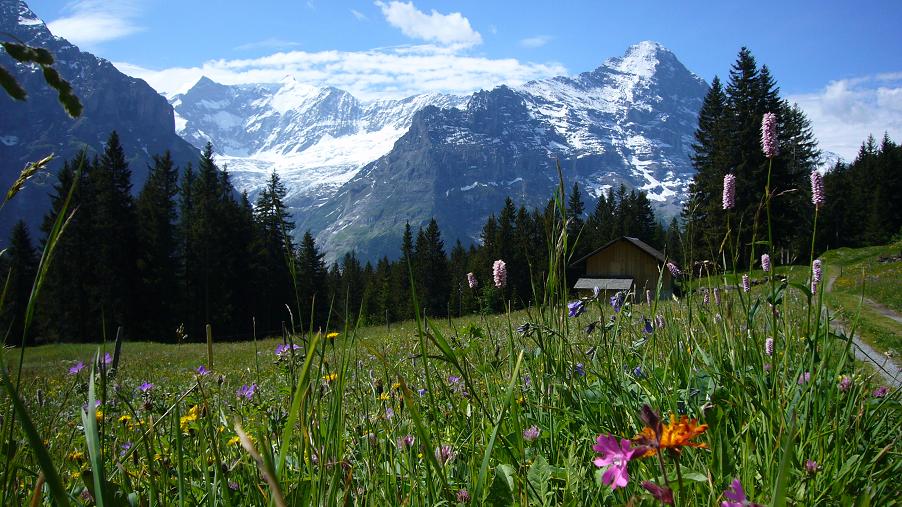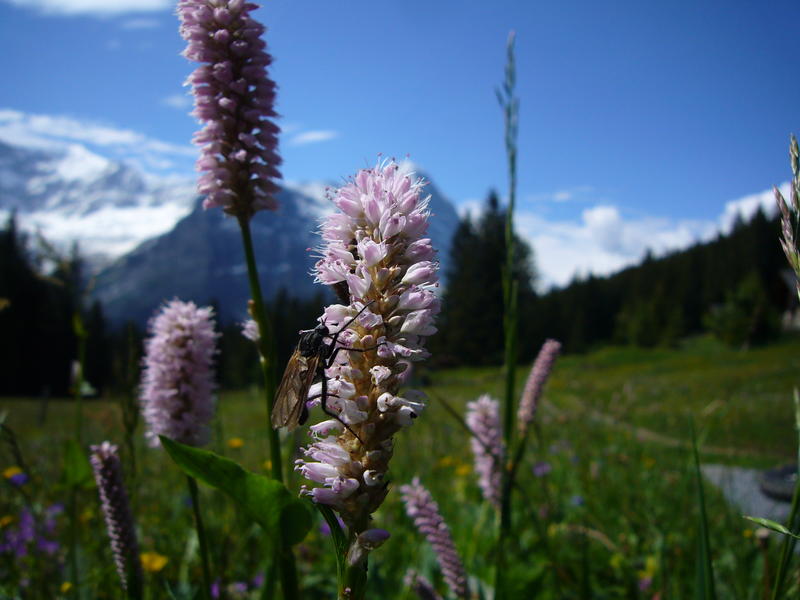 Change of weather: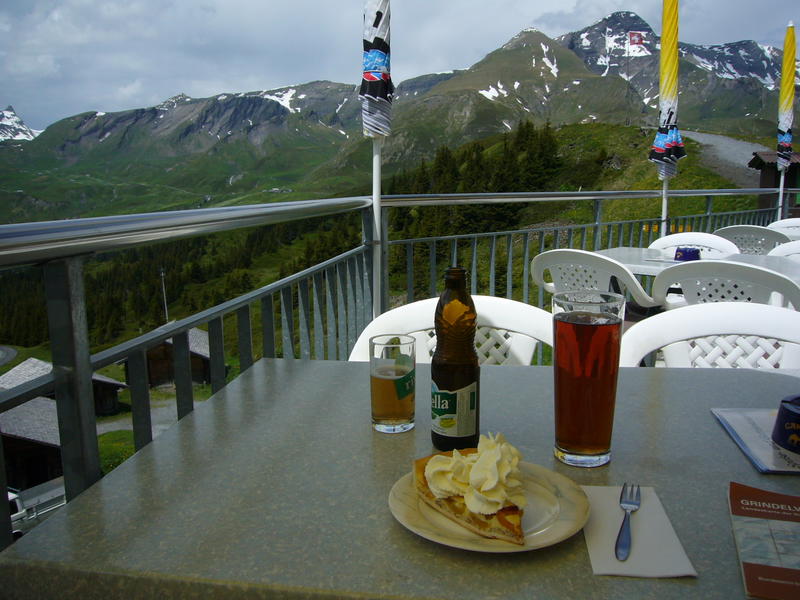 The choice is clear: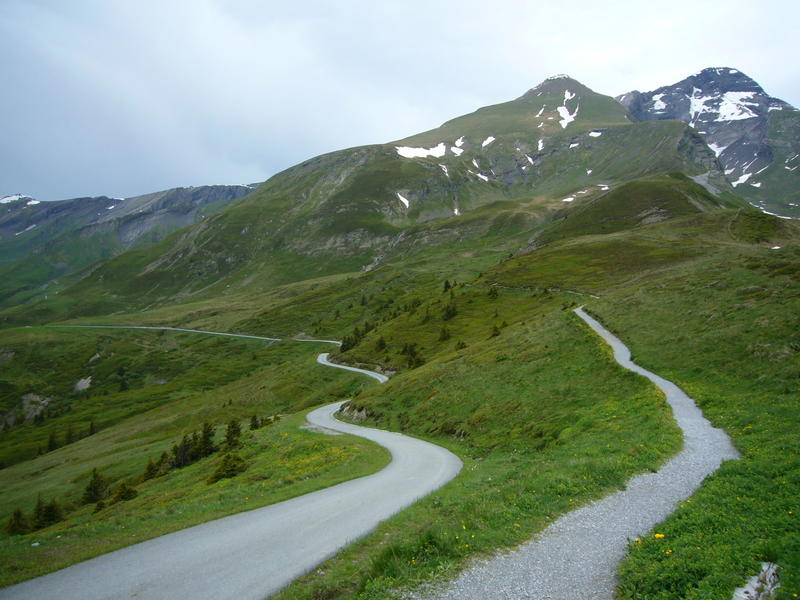 The choice is re-confirmed as the right one: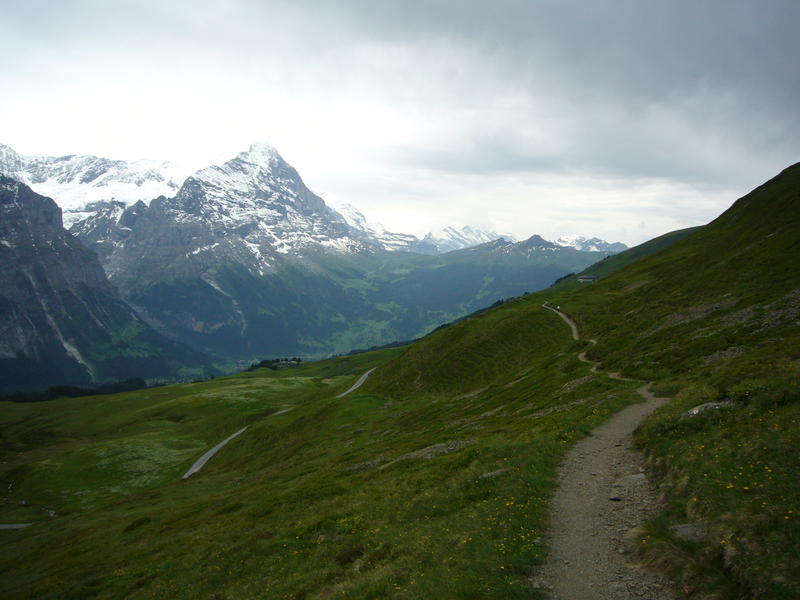 More good surprises: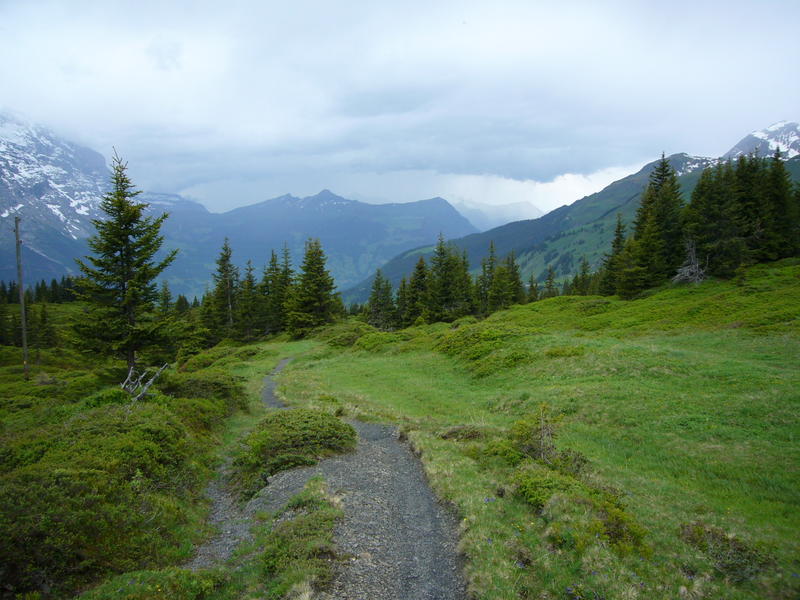 Sorry singletrailmap.ch – this part of the trail is not medium difficulty singletrail – plus more stairs before and after.  Obvious something like this would happen from the 25000 map.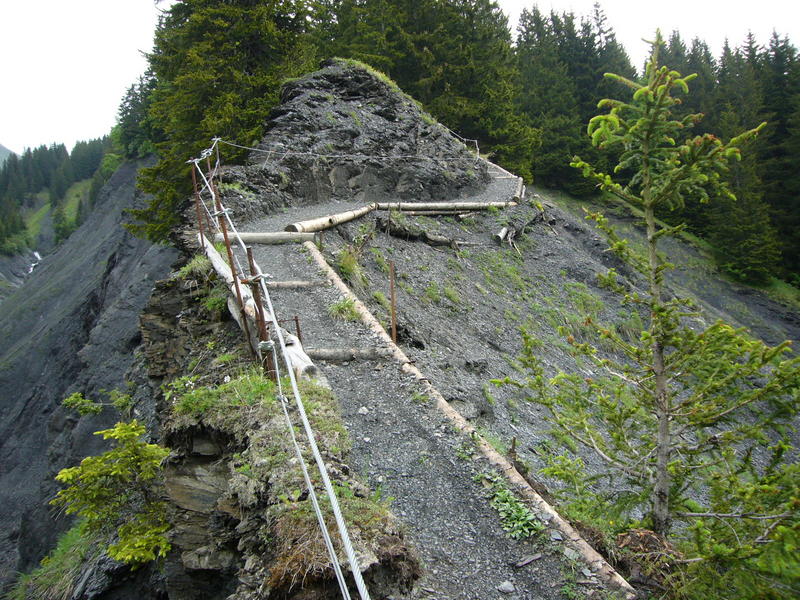 The best pizza in town – Onkel Tom's Hütte, bad weather doesn't do justice, but great pizza and ambiance: