+1350m, 14km
Parking ski de la Breya (1498m) to Col des Ecandies (2793m)
Avalanche danger: 2 of 5, limité.   Les endroits dangereux se situent essentiellement dans les couloirs et les cuvettes aux expositions ouest à est en passant par le nord.  D'une manière générale, les déclenchements seront encore surtout possibles en présence d'une surcharge importante. Il faut tout particulièrement se méfier des passages des zones plutôt faiblement enneigées vers les couloirs et les cuvettes.   Dans l'ouest et le sud, des glissements de neige humide sont possibles sur les pentes ensoleillées très raides en dessous de 2400 m.

  http://www.tourcard.ch/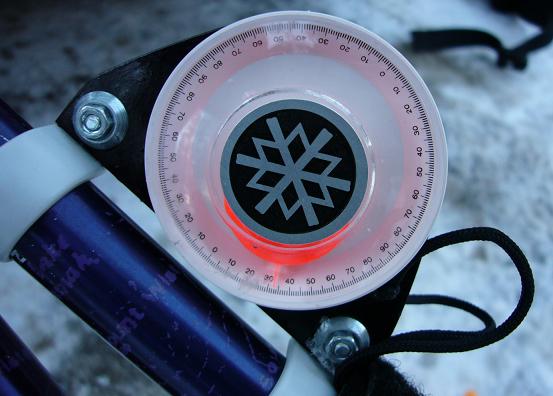 Mesure pente!
Neige, fond dur. Quelques cms encore partiellement meuble.  Variable – aussi dure, comprimée par le vent et cassante par endroit.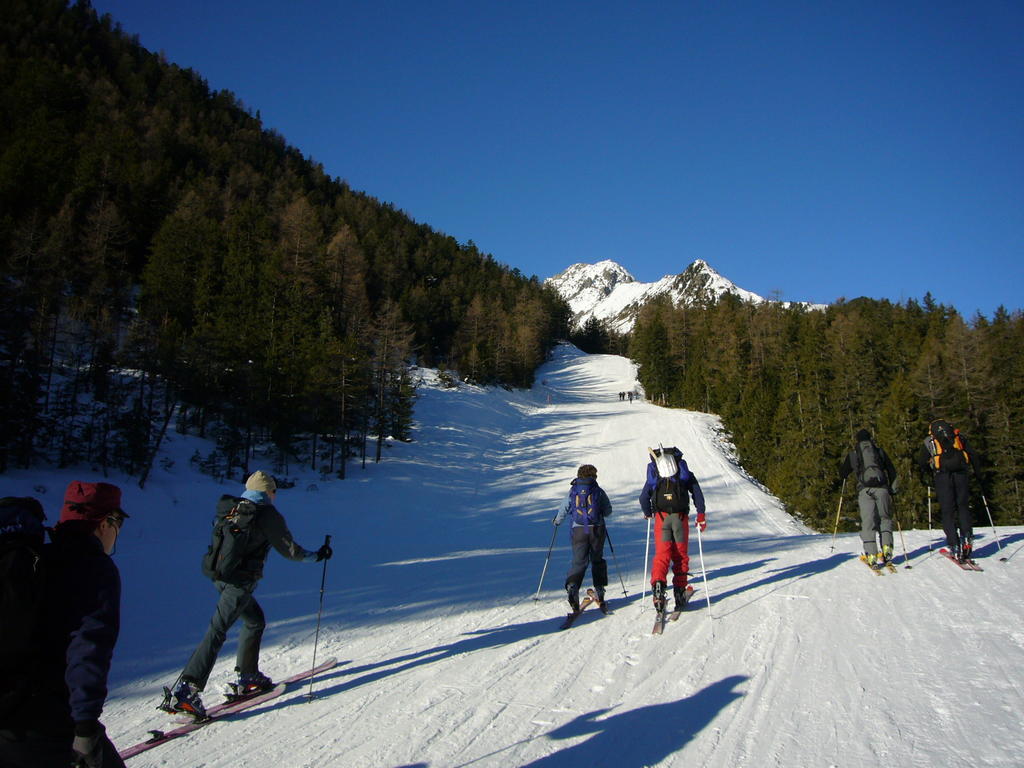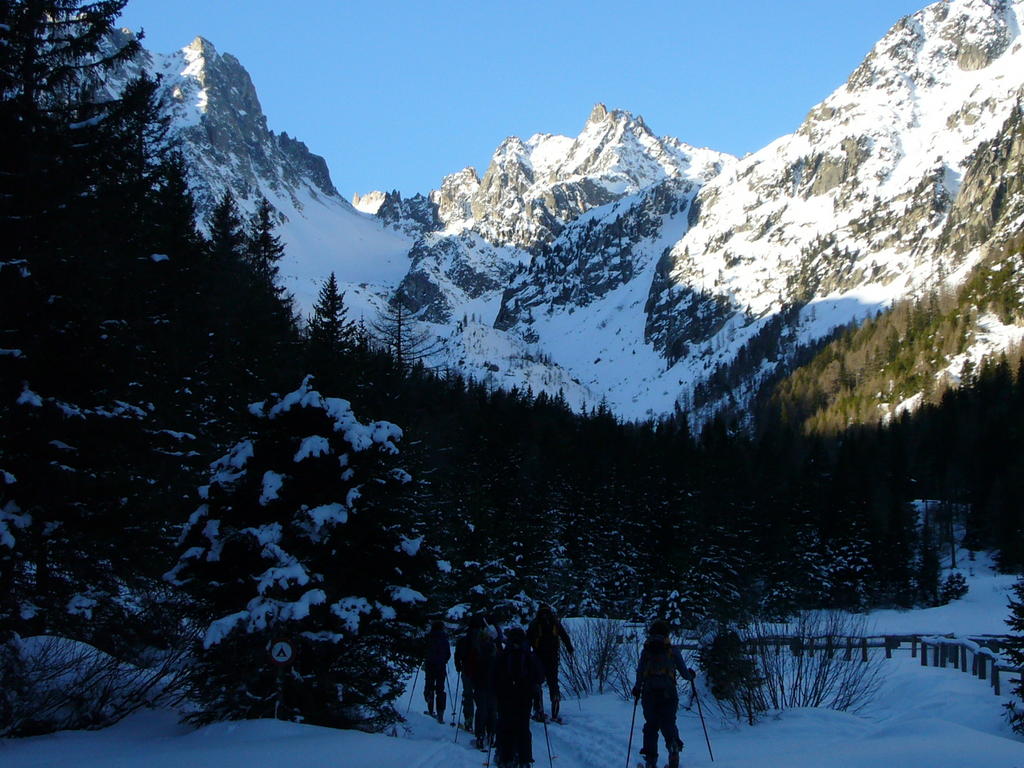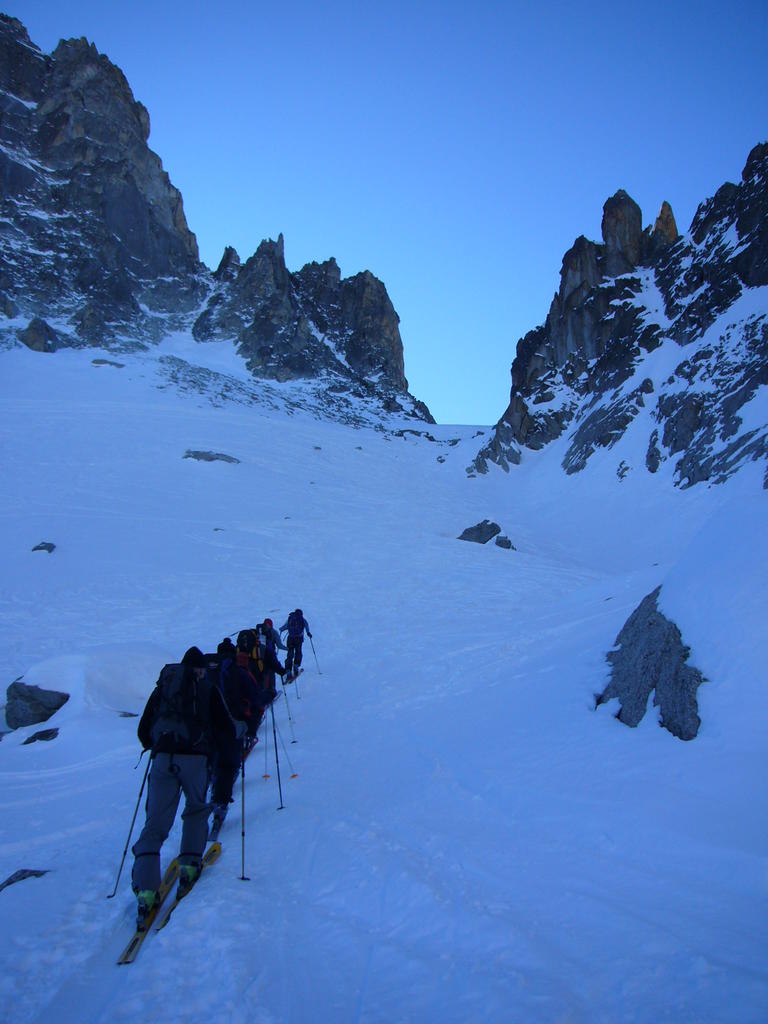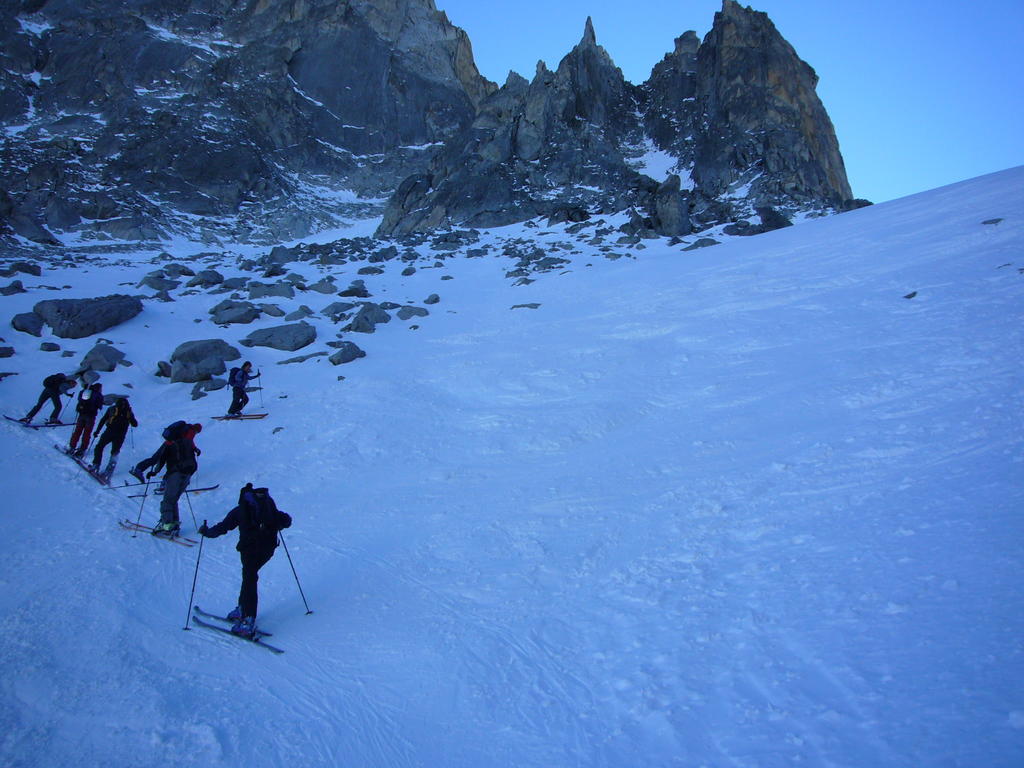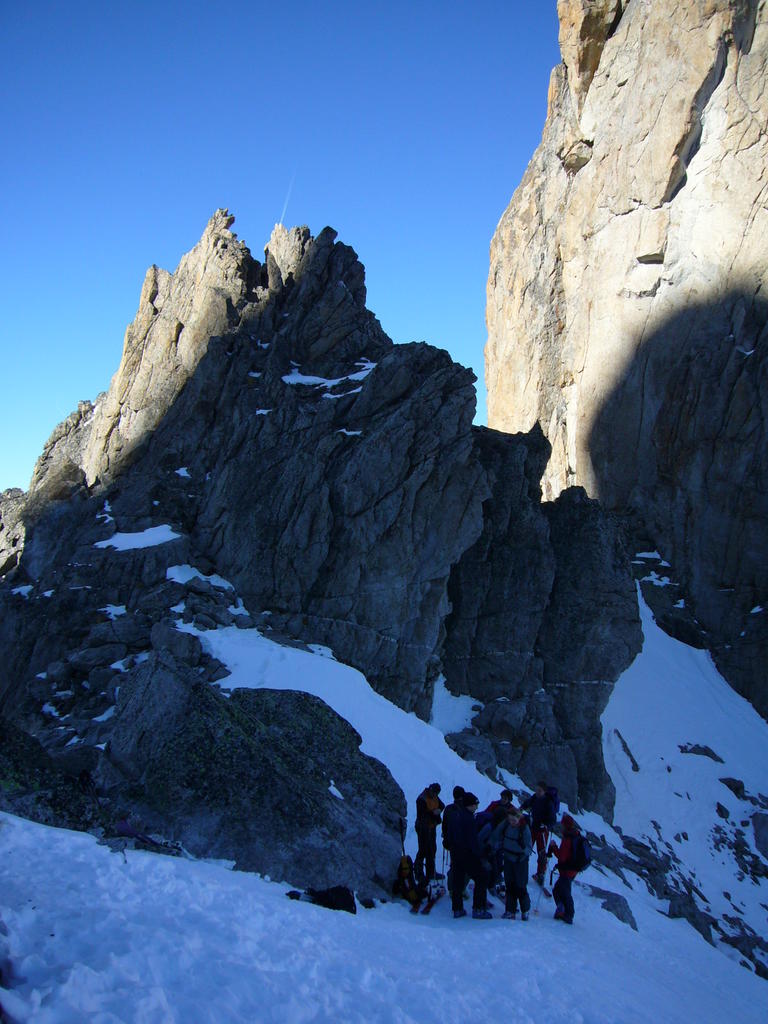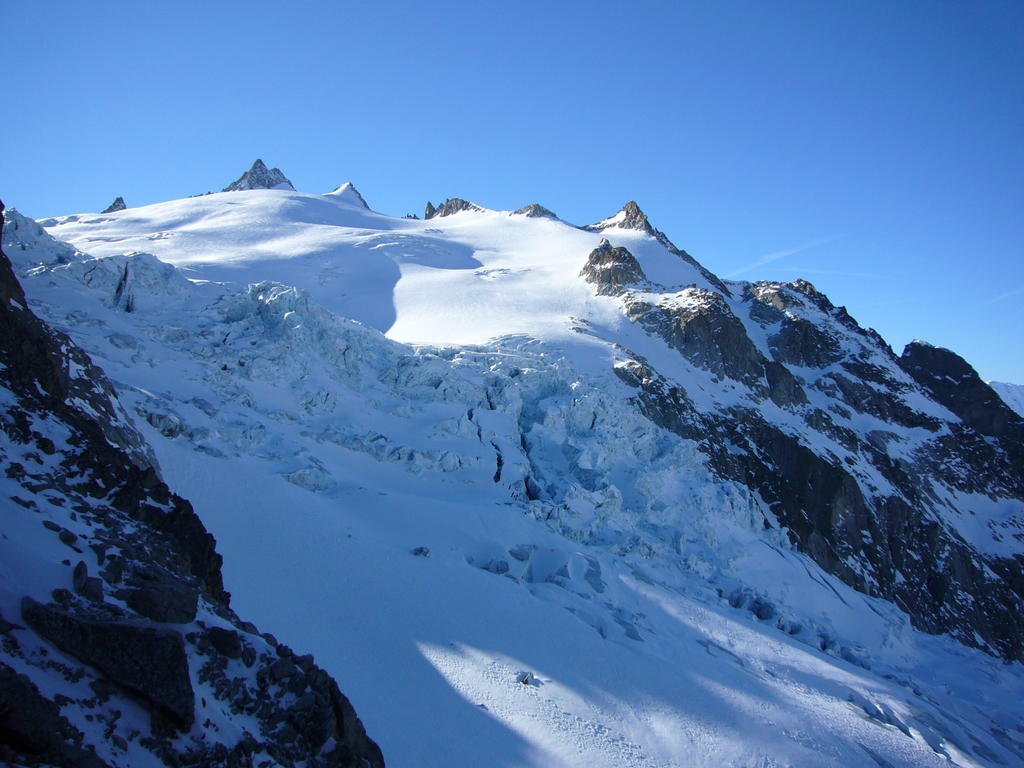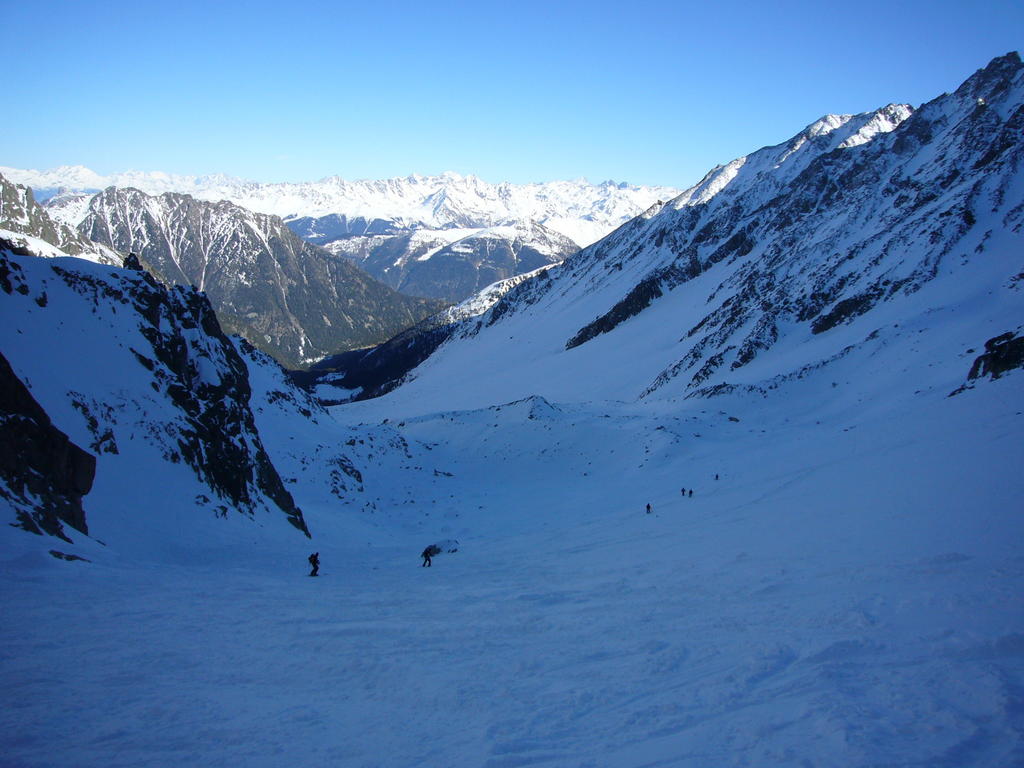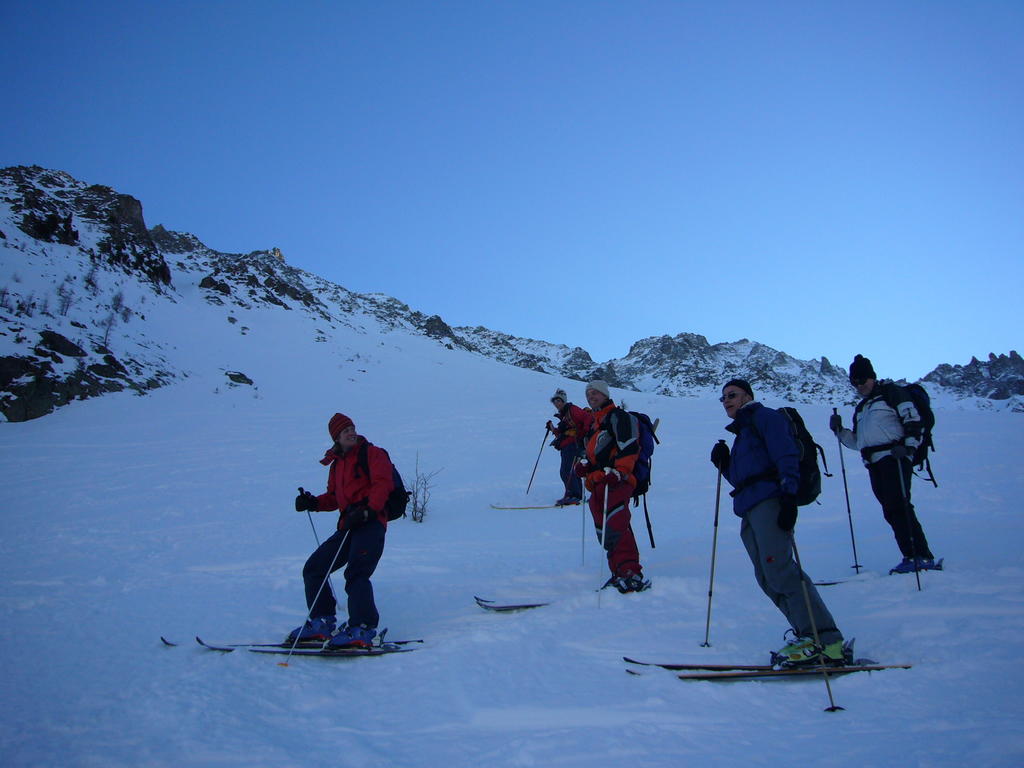 CO2 emissions ski Col des Ecandies: 19kg CO2/personne (340km * 225g/km = 76 kg CO2 / 4 persons p. auto)