Saturday: +850m, -1250m, 25km: Chandolin-Grimentz
Sunday: +1300m, -2300m, 45km: Grimentz-Col de Cou-Sion 
Video: Right click here to download 1 1/2 minute, 15MB video (.WMV format):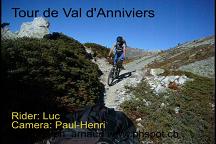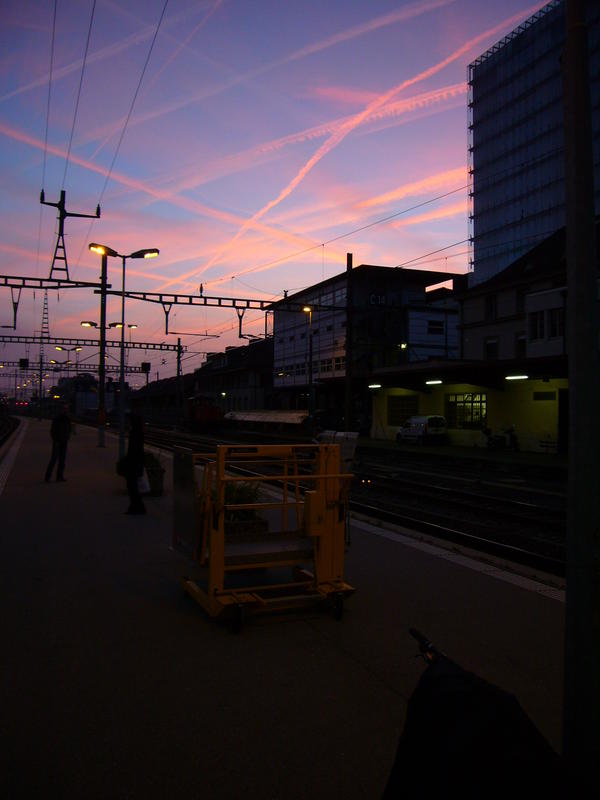 The 'Official' regional mountain bike map (Bike-Explorer sold by local tourist office) for Val d'Anniviers contains essentially no single-track.  Local hiking associations apparently did not approve that any be indicated on the map.  Hopefully the local economy of hotels and restaurants will figure out that is a mistake.  Hopefully some day the tourist office will wake up and realize that bikers are similar to hikers and like gentle up and down flowing trails that allow for big tours, instead of building downhill bike pistes in ski resorts.  Anyways there are several excellent single-track tours of Val d'Anniviers, you just need to know how to read a 25'000 Swiss map.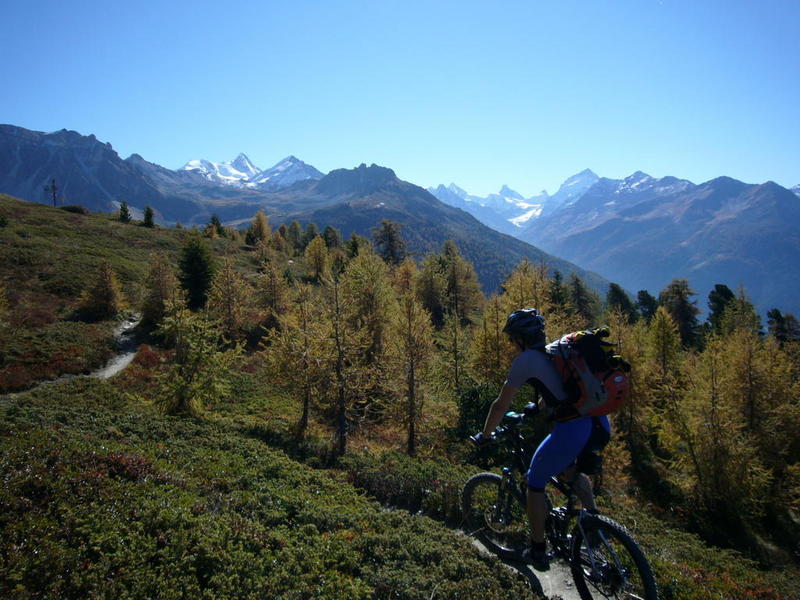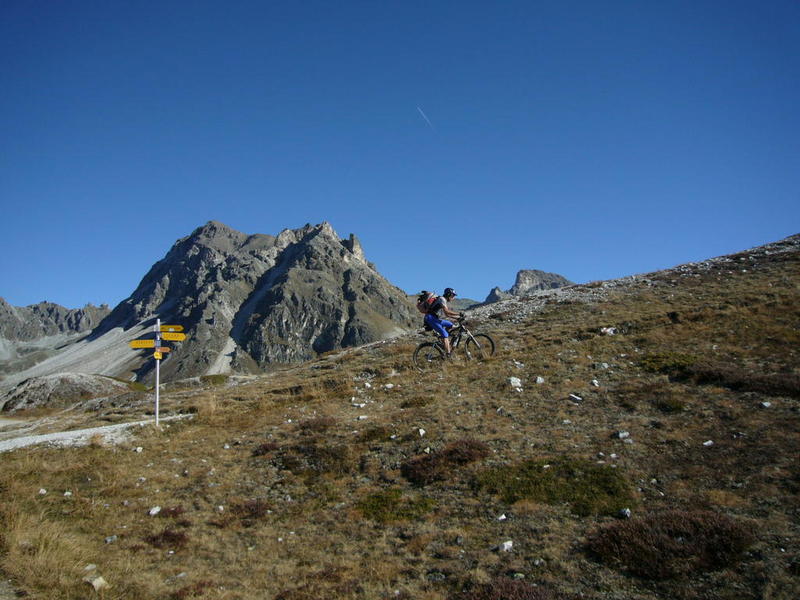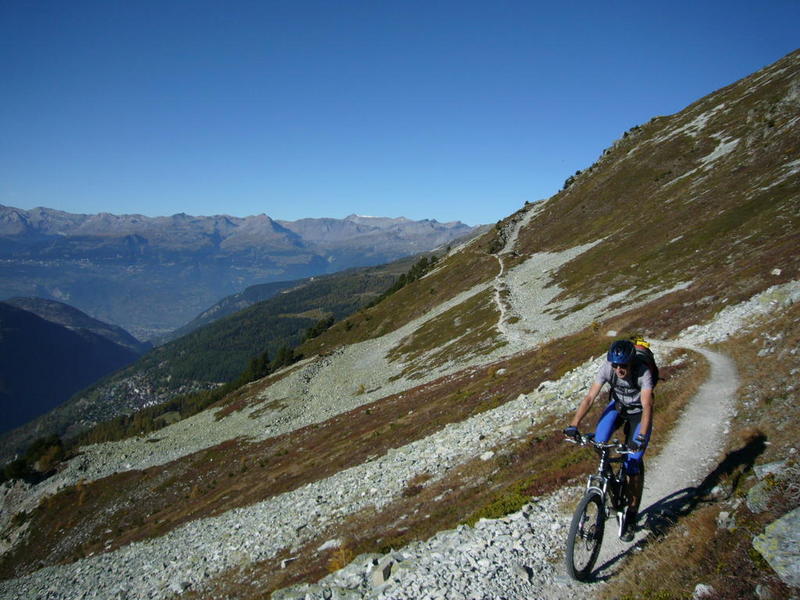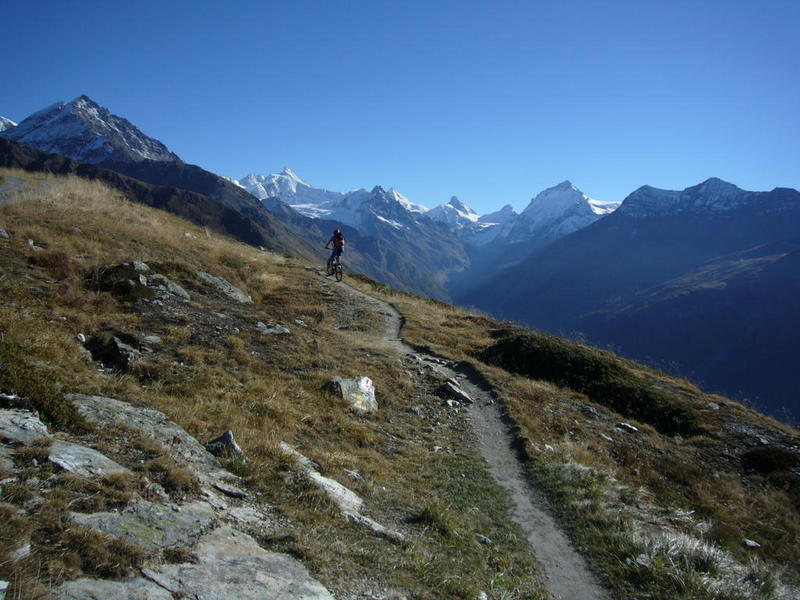 Grimentz off in the distance, destination for tonight, but first a 1000m descent: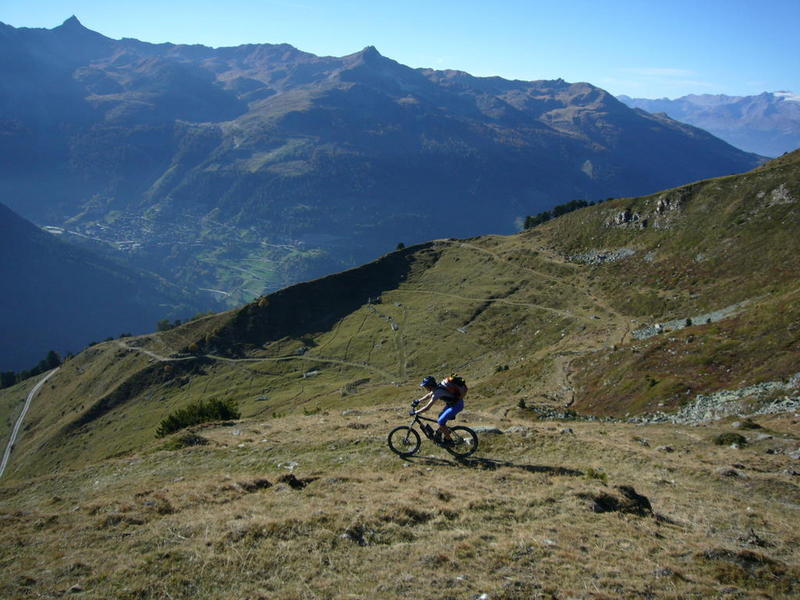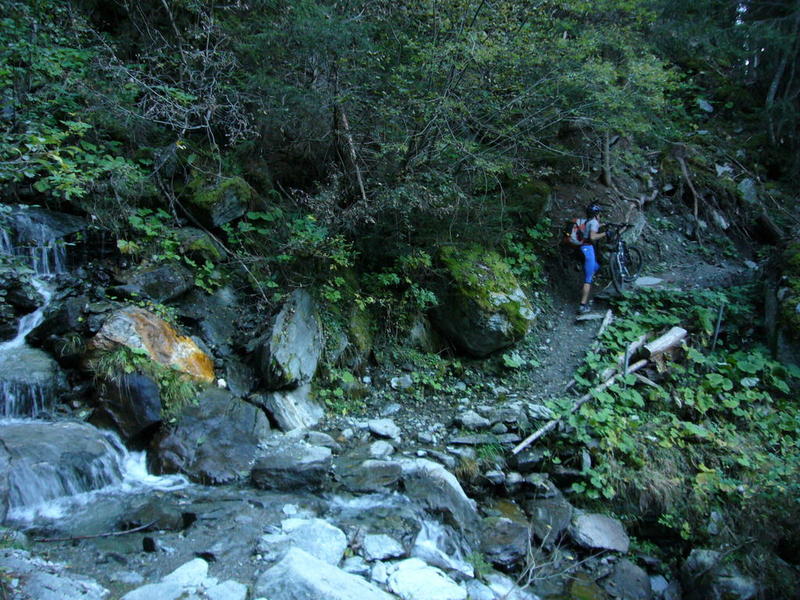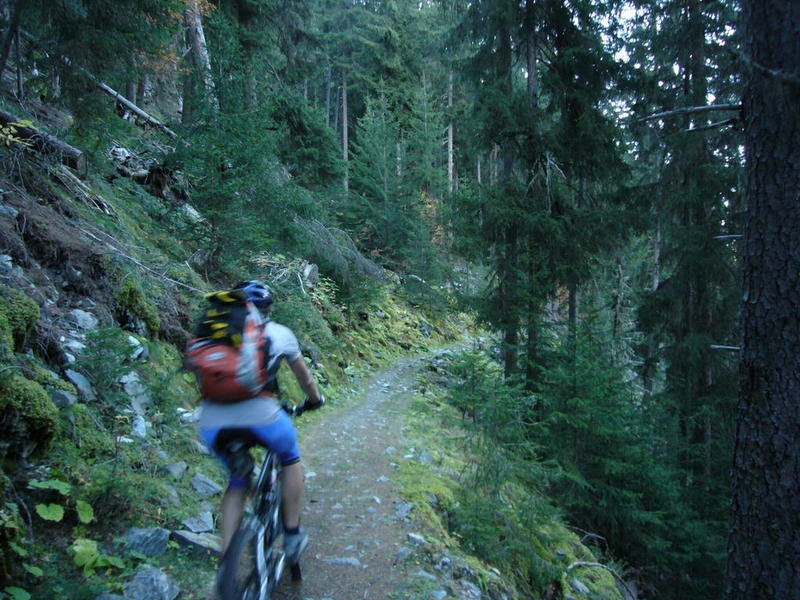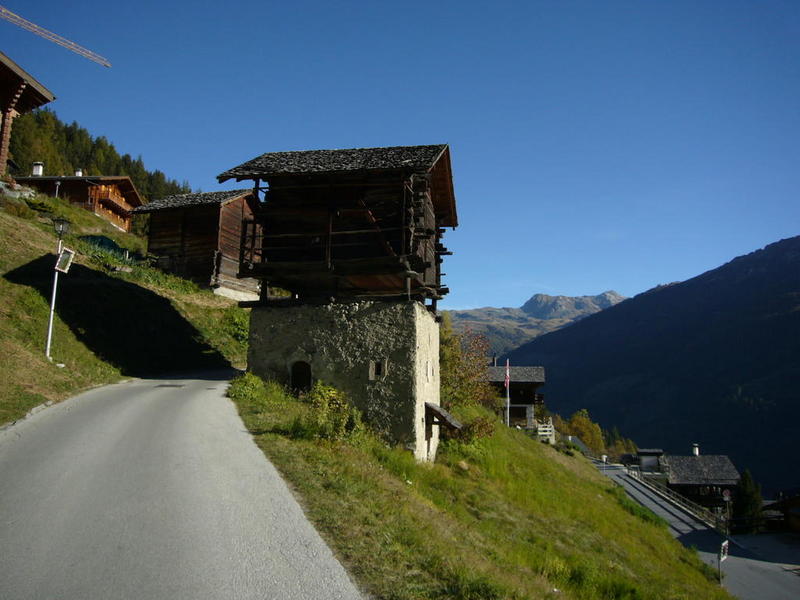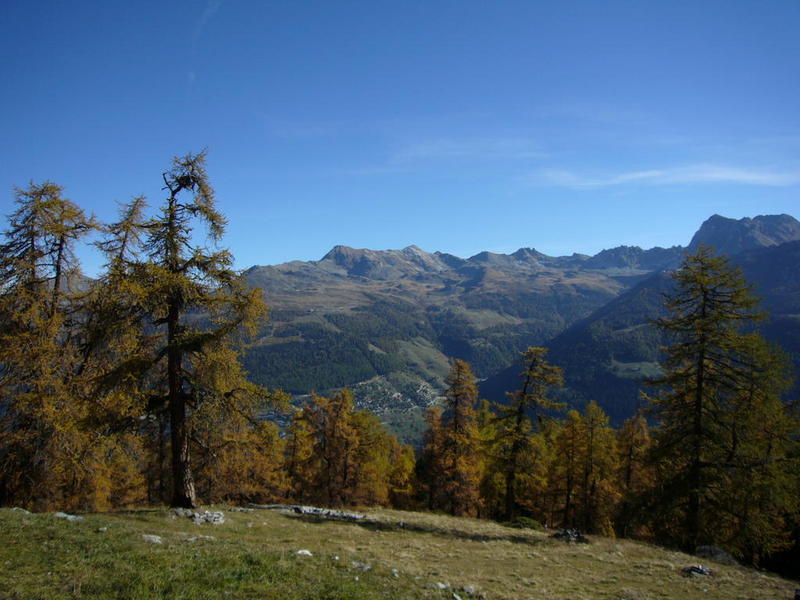 Yeah, I guess it must be autumn: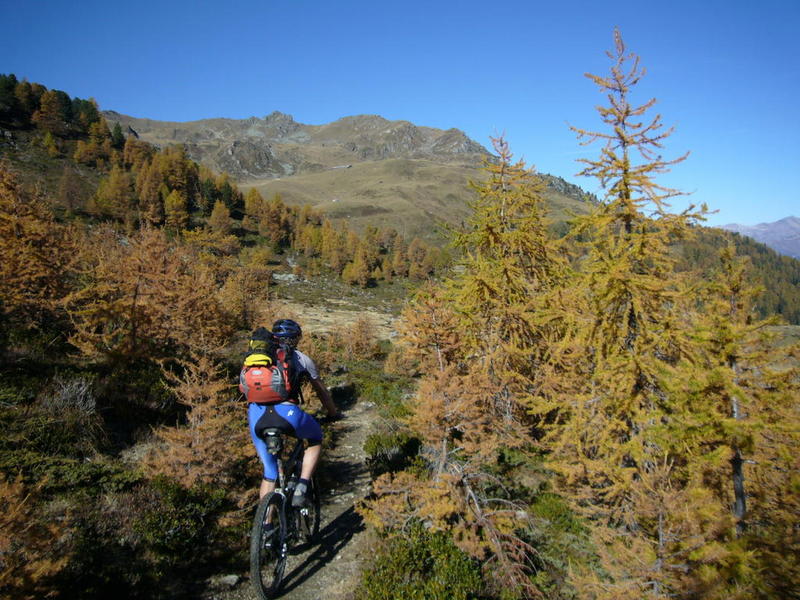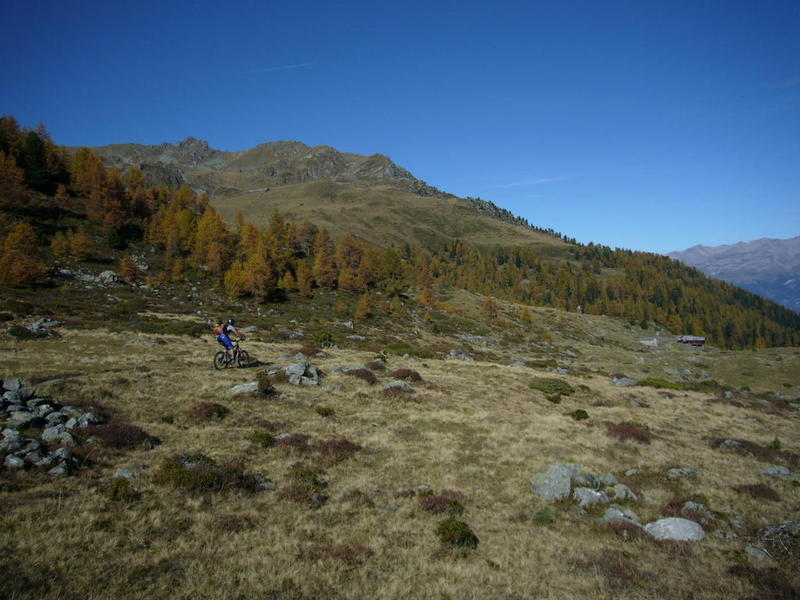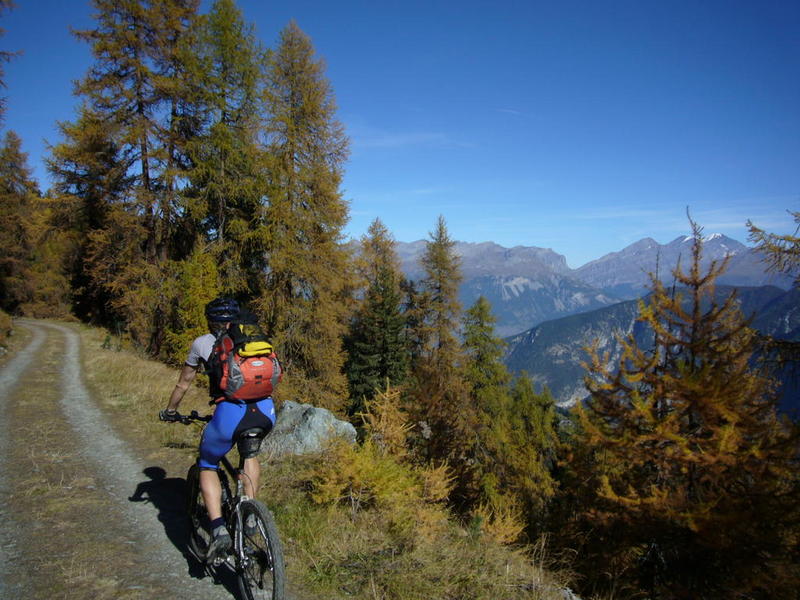 A little hike is up ahead: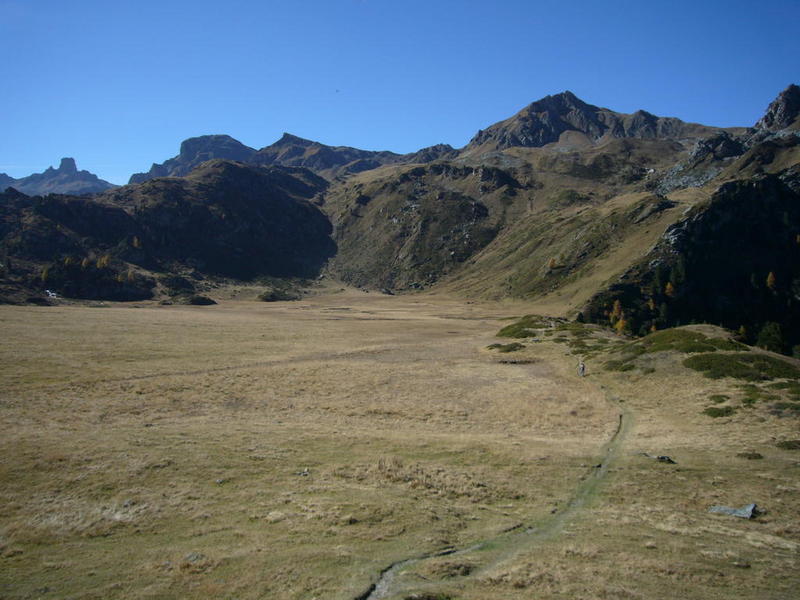 Just a couple hundred more meters of bike pushing/portaging to go: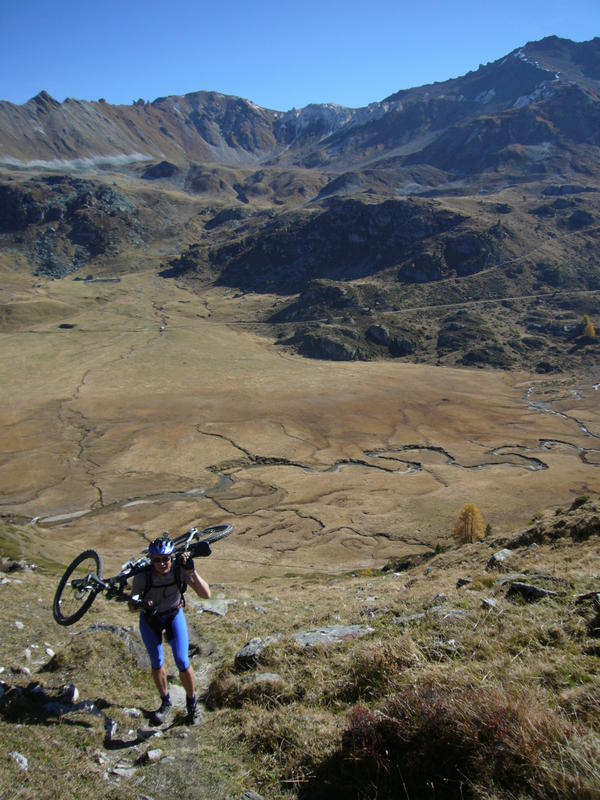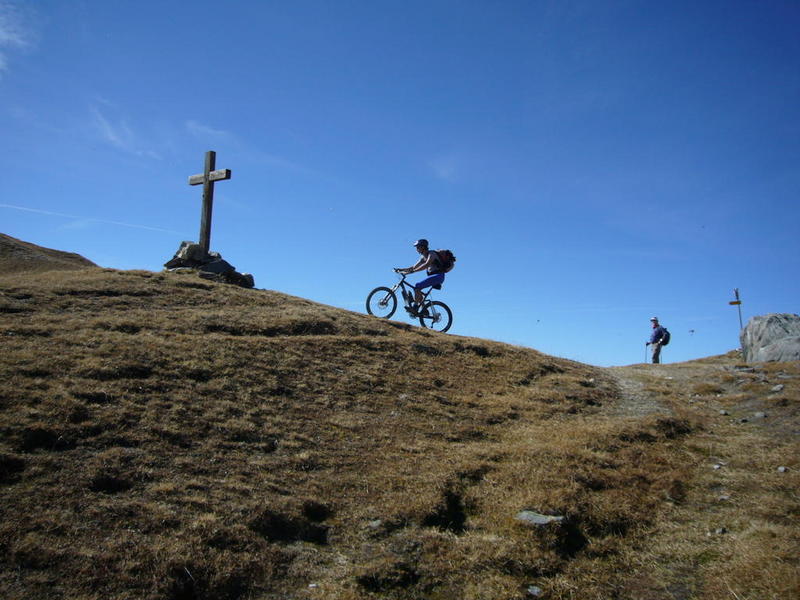 Yeah, beginning of 2000m descent.

Some is a little technical, but not too much:

Other is easy: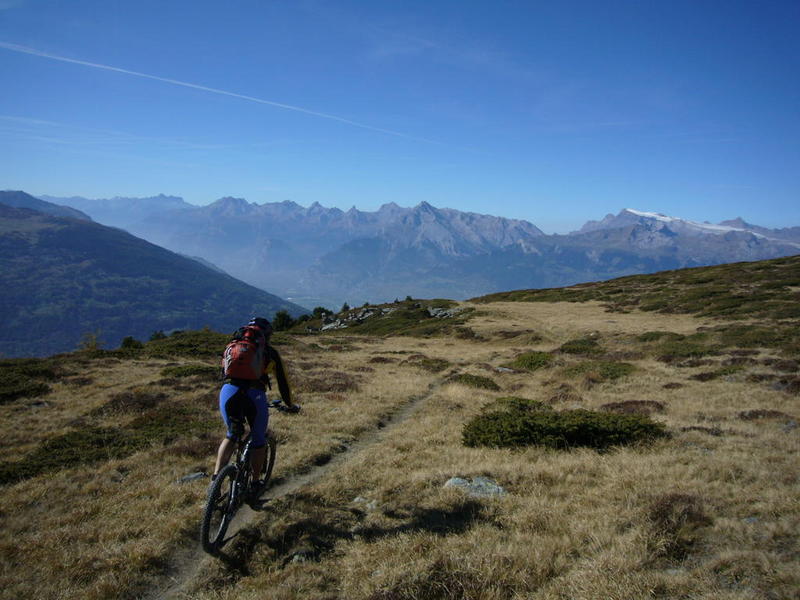 Half way down, some fast and flowing, before Nax: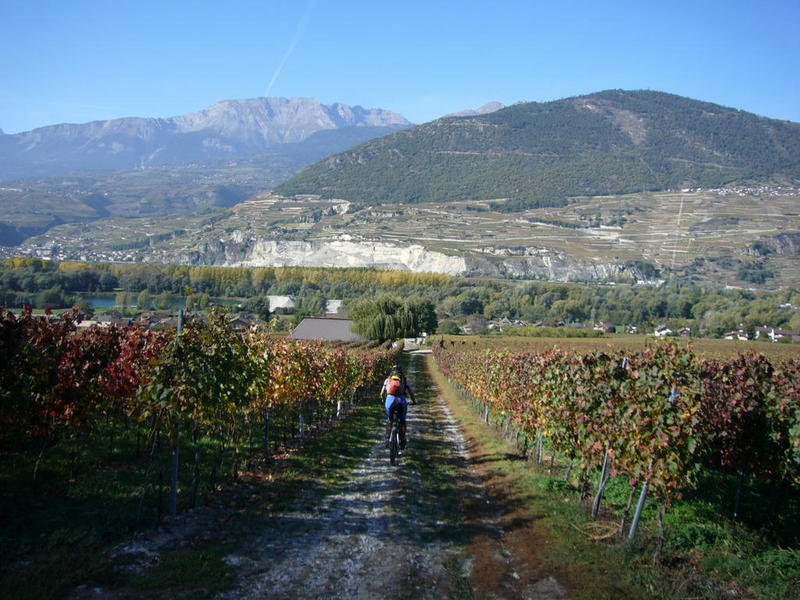 CO2 emissions: (maybe 1.7 kg / person) – used train and Swiss trains are powered 75% by renewable-sourced electricity.  Used bus for 26km.