+2400m, -2400m, 136km
Rain yesterday=trails muddy today=try a road ride.
Typical road riding in nearby Jura mountains:
Home, Vue-des-Alpes, La Chaux-de-Fonds, Grand+Petit Som Martel, Le Gardot (France), Lac des Taillères (back to Suisse), Les Verrières, La Côte-aux-Fées, Buttes, Noirague, Boudry, home.  Too much.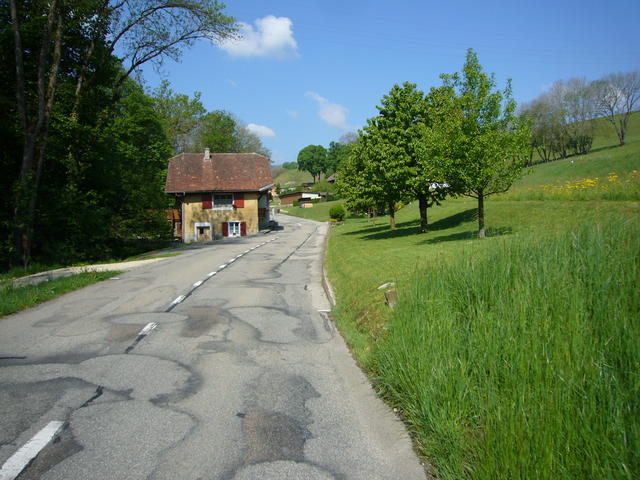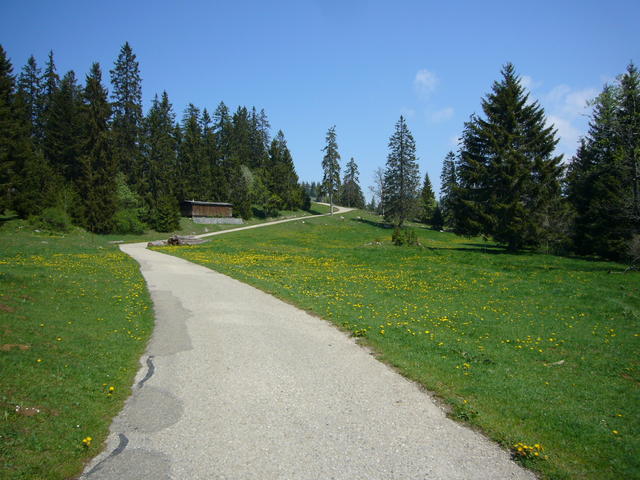 Click here to view 30mb video (point of view riding, not so exciting without a rider in front, need QuickTime to view .MOV file)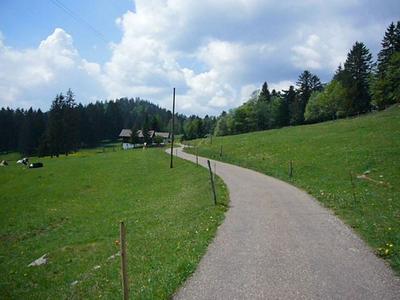 Short bit of dirt shortcut, rideable at 100PSI and limited speed.
Click here to view 14mb video (very short panorama of this typical Jura country-side plus authentic cow-bell sound effects)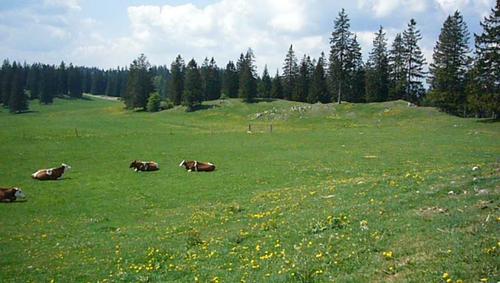 Lunch was similar to ride.  Note to self – next time smaller lunch and smaller ride.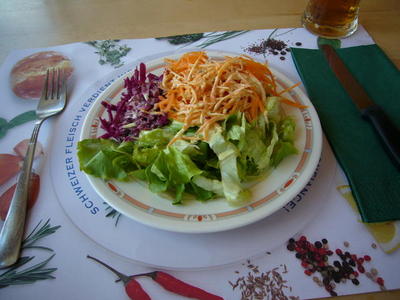 This dog has experience begging for food.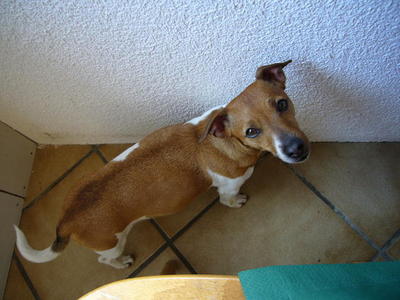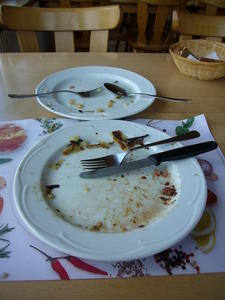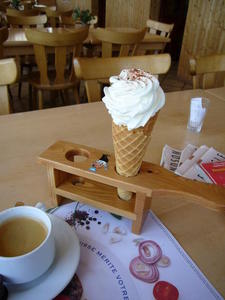 French road, not so different.
Border back to Switzerland.
Now we are getting tired, before an endless short climb.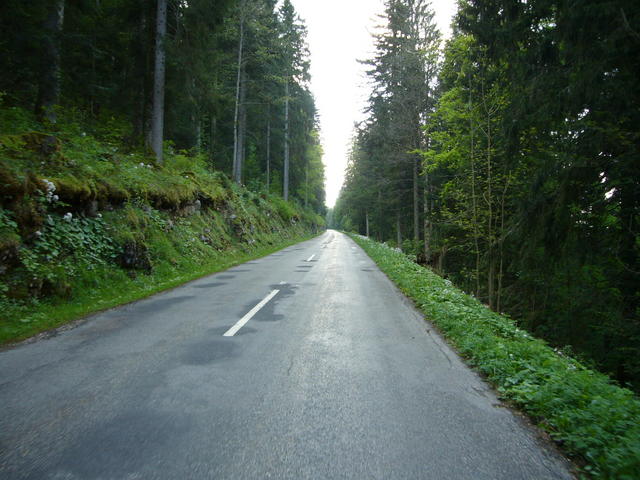 Some fast gorge roads.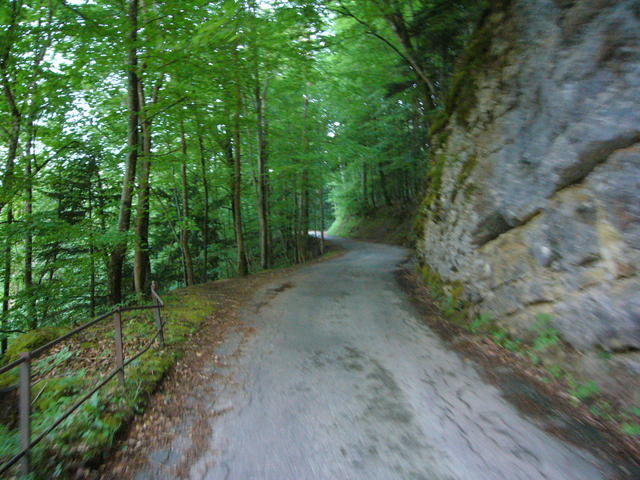 End of ride seems close (and lake back in sight)